Focus on the good. The good in good people, the good in good company, the good in good food.


Do

this

and we may be able to forget about the busy bodies running around like a tofurkey with it's, eh, head-shaped-tofu cut off. Do

this

and we may be able to forget about the over crowded malls and the heinous honk-honking of car horns that seem just as synonymous with the holiday season as Jolly ol' St. Nick himself.




To keep you from sweating the small stuff and encourage the continual concentration of the good in the holidays, yer' pals here at Lassens created a comprehensive lists of big Thanksgiving staples (turkey, stuffing, gravy...), the little things that sometimes slip our minds (nutmeg, coffee creamer, trash bags) and the things we may not have even considered (Heartburn and Digestion supplements).
Available in Gluten Free, Vegan & Traditional, pick one up free at your local Lassens
or click the below to print them at home.
New to Lassens, we introduce Smart Grain Gluten Free, Dairy Free and GMO free Sage Stuffing!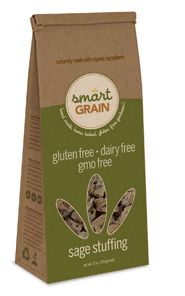 For the main event, Lassens is proud to announce that we are now carrying
Diestel's Natural and Free Range Turkey's for the holidays!
Family Owned and Operated since 1949, the turkeys at Diestel Turkey Ranch are
Humanely Raised
Sustainable Farmed
Veggie Fed
Hormone and antibiotic FREE
100% Natural! No artificial ANYTHING!
Also now available at Lassens are fresh & delicious pies for the holidays!They are baked with love (and organic ingredients) in the Lassens kitchen at the Fresno, CA location. Come and snatch one up before they disappear!
A wonderful, delicious and fulfilling Thanksgiving to you and yours and we hope to see you very soon!
Love,
Lassens